Kristal Pocket, portrait size 98×70 notepad, clear cover with Velcro closure.
Bespoke gadget with corporate image printing
Promotional pocket notepad with Kristal plastic cover 78×103 mm, portrait format
Compact size: "Kristal Pocket"
Refined, complete, pocket-size, paper and pen are always at your fingertips…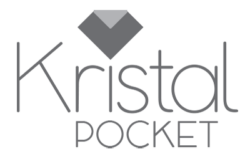 Kristal is a mind blowing memo pad
Like the soul charming inside, clear outside
Clear covered notepad, portrait size 98×70 mm
Cover
• Transparent PVC cover. PVC clear cover contains drowned cardboard inserts on the first and the fourth cover.
• Closing tab with a small Velcro sticker
• The clear cover back remains transparent to give visibility to the printed sides of the notepad
• Bespoke cover inserts: digital printing
Block notes
• size mm 98×70
• uncoated or adhesive paper on choice
• glue on the long side (mm 98 side)
• notepad thickness: 200 printable sheets, 20 mm approx
• Bespoke sheets: printing from 1 up to 4 colours
• Notepad side printing: 1 colour
Options
• Rounded corner of the sheets using die-cutting
• Adhesive paper or uncoated paper
• Notepad side printing
• Bespoke mini-pen with 1 colour corporate logo
CONFIGURE OPTIONS AND REQUEST A QUOTE
You may also like…
Shape-it mini (SKU 690)

Shape-it mini is a customized corporate gadget that combines a post-it and a paper clip holder. It contains 25 metallic clips in assorted colours.